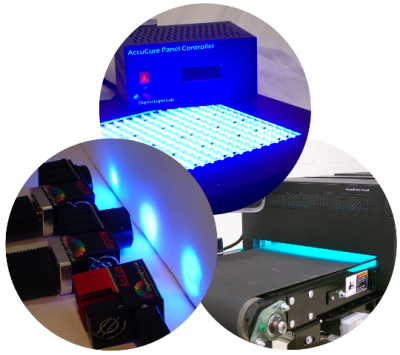 UV LED Curing Products Navigator
Digital Light Lab develops cost-effective, performance-optimized UV LED curing systems ranging from small portable systems to high-powered UV LED systems for the most demanding applications. We offer a number of standard and customized LED curing products to support many aspects of UV/VIS curing activities ranging from new material formulation and process development to production equipment. Our standard line of products offer large selections of turnkey LED systems intended for various UV/VIS curing applications. We also offer customization to our current product lines as well as full custom developments.
Our flagship product family, AccuCure, continues to offer scale-able modular solutions for various wavelengths and beam patterns including spot, line, and flood. Our latest products offer high power and high-intensity systems for high-speed curing applications.  We also offer our Intelligent line of Controllers, which offer precise, repeatable control via USB connection with a PC.
Still, need help learning about our products? Call now and talk with our product specialist!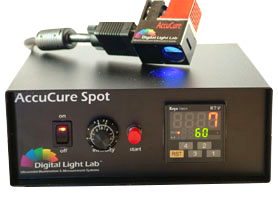 • Manual, Intelligent and Process Control options
• Manual or USB interface for intensity and exposure cycle control
• Process control integration (4-20mA)
• Multiple light sources controlled together or individually